InnovEights episode 9 – Michael Luh – Innovation By Design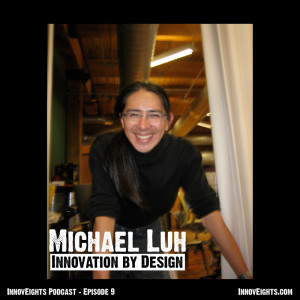 On episode 9 of InnovEights, Michael Mode talks with innovation expert Michael Luh who shares stories and lessons from his 20 year career at Procter & Gamble, where he worked on many of their biggest product lines including Tide, Swiffer & Pampers and led innovation teams that resulted in some of the biggest changes in P&G history. Luh discusses the importance of innovating and also talks about his current role as V.P. of Innovation at Worthington Industries, the premier steel processor in North America, which generated sales of $3.4 billion in 2015.
Michael Mode
 is an innovation speaker and consultant who teaches companies how to Think Like A Magician so they can solve challenges that they might feel are impossible.