What You Probably Didn't Know About Houdini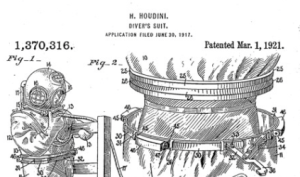 Harry Houdini's name is synonymous with escapes, but you probably didn't know the master showman was also recognized as an inventor. Today is the 94th anniversary of Houdini receiving his first and most notable patent. On March 1, 1921, the United States Patent and Trademark Office issued Houdini a patent for a diving suit that he created. The suit could split apart in the middle, allowing for a quick underwater escape if a diver got into a dangerous situation.  Houdini was an expert at freeing himself from difficult situations and called upon his experience with underwater near-death escapes when designing his invention.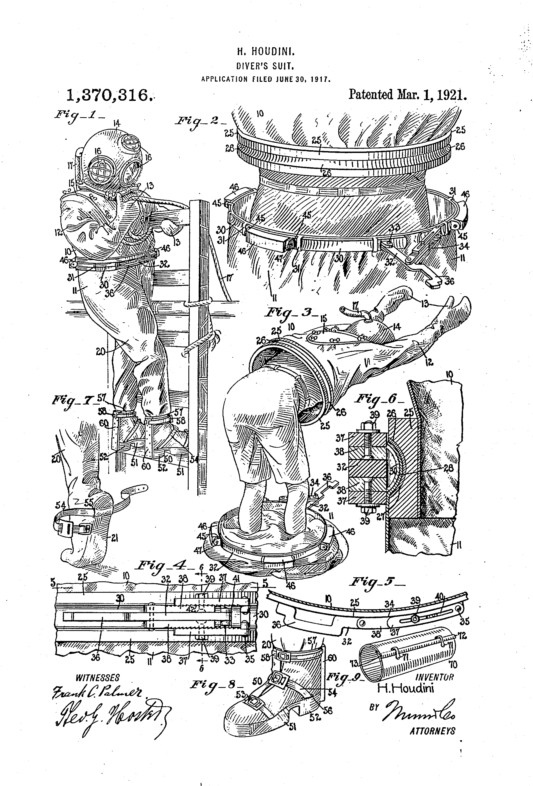 Houdini is just one of the dozens of magicians who have been issued patents for non-magic inventions. Magic is all about problem solving and making something that seems impossible a reality. More and more companies are now realizing that Thinking Like a Magician and using a Magic Mindset can lead to new ways of thinking and innovative solutions.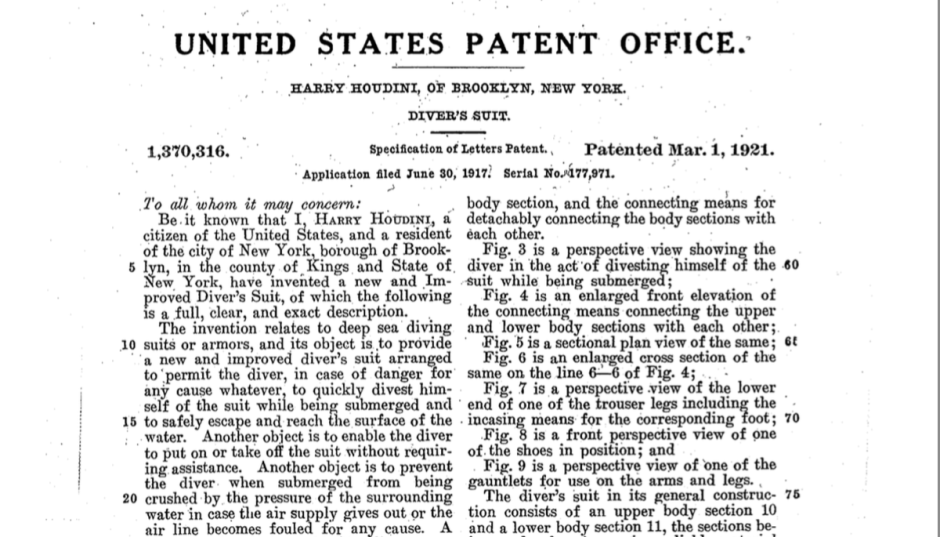 In addition to magic and escapes, Houdini was also an expert at outsmarting his competition.  As Houdini's fame grew, countless imitators tried copying his act to ride on the coat tails of his success.  Houdini stayed in the lead by continuing to innovate and develop headline generating stunts that drew record crowds around the world.  Houdini's name remains just as popular today as it was in 1926 when he died on Halloween night in Detroit, Michigan.
It was Houdini's ability to innovate that created and sustained his legendary success.  As Houdini himself alluded, his way of thinking was the real secret to his escapes:
"My brain is the key that sets me free." – Harry Houdini