12 Amazing Facts About Magicians & Movies

Here's a list of 12 Amazing Facts that you probably didn't know about magicians & their contributions to movies. 
 12. The horror film genre was created by French illusionist and filmmaker George Melies when he made the 1896 movie Le Manor du Diable (The House of the Devil.) Melies became known as the Father of Special Effects for his pioneering inventions in the world of film, including stop trick photography, the dissolve and multiple exposure.

The Father of Special Effect – French illusionist George Melies
11. Fred Astaire's signature look of a tuxedo with tails was inspired after Astaire saw a performance of the legendary sleight of hand magician Cardini.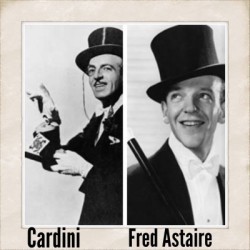 10. Citizen Kane director Orson Welles became interested in magic after Houdini taught him a card trick when he was a child. In 1943, Welles starred as Orson The Great in The Mercury Wonder Show, a production created by Welles to entertain members of the U.S. Armed Services while also raising funds for the troops. Orson's wife, actress Rita Hayworth, was his lovely assistant.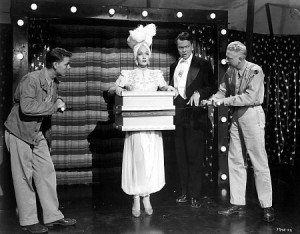 9. Director Sam Raimi (Spiderman, Oz The Great and Powerful, Evil Dead) performed magic shows as a teenager while growing up in a suburb of Detroit. Raimi later edited his cult classic film Evil Dead in the Renaissance Pictures studio that he founded with Bruce Campbell and Rob Tapert. The studio was right across the hall from Romig Magic Shop in nearby Ferndale, Michigan. Sam's brother, actor Ted Raimi, took magic lessons at Romig's during the filming and shop owner Mike Foydel donated a box of theatrical smoke bombs that were used while filming Evil Dead.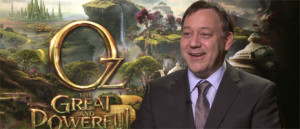 8. While writing The Wizard of Oz, author L. Frank Baum modeled The Wizard after Harry Kellar, the most famous magician of the time.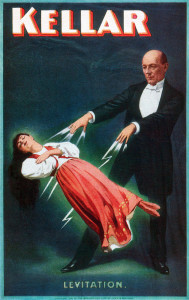 7. Director & writer JJ Abrams (LOST, Star Trek, Star Wars: The Force Awakens) credits a box of magic tricks he got as a child on a trip with his grandfather to Tannen's Magic Shop in NY as being the inspiration for the power of mystery in much of his work. In his TED Talk, Abrams talked about how he's never opened the box because the mystery of not knowing what's inside is more powerful than knowing.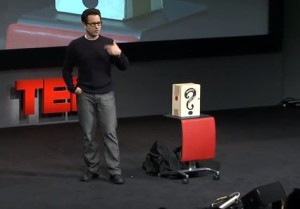 6. Actor and talk show host Johnny Carson began his performing career as a magician. Carson performed as The Great Carsoni and would order magic tricks through the mail from Abbott's Magic Co. which is located in Colon, Michigan, The Magic Capital of The World. Johnny Carson was a big fan of magic and helped launch the careers of many magicians by having them appear on The Tonight Show.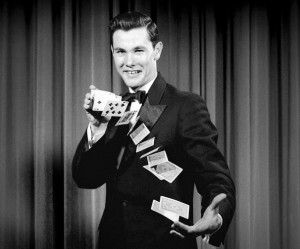 5. Woody Allen aspired to be a magician. Several of Allen's movies have a magic theme, including the recent Magic In The Moonlight.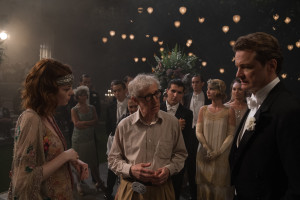 4. Neil Patrick Harris is an accomplished magician and past President of The Academy of Magical Arts at the Magic Castle in Hollywood.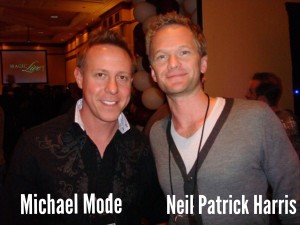 3. Cary Grant, Jackie Gleason, Jimmy Stewart and Boris Karloff (Frankenstein) were all magicians.  Dick Cavett and Jason Alexander are also magicians.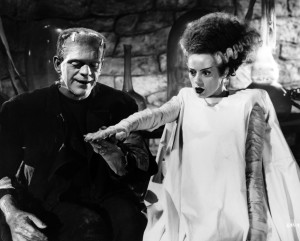 2. Steve Martin was a demonstrator at the Disneyland Magic Shop and continues to study and perform magic.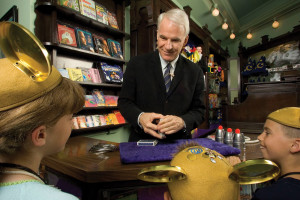 1. David Copperfield recently founded a movie and television production company called Red Safe. David is a big fan of movies and often mentions them as a source of inspiration for his incredible magic.